Where We Work
Sierra Leone is a country the size of South Carolina with a population of around 6 million on the coast of West Africa. It is tropical, mountainous, and rich in minerals – diamonds, gold, titanium, and others. Sierra Leoneans are of many tribes – Kono, Mende, Temne, Limba, Mandinko, and others – and most people are Christian or Muslim. The country gained its independence from Britain in 1961 after around 150 years of colonial rule. Sierra Leone's ten-year civil war, which ended in 2002, displaced millions of people and destroyed much of the country's infrastructure. SOSL's two schools are in Bongema, a village close to Koidu, the capital of Kono District. Kono is a diamond-rich district in the Eastern region of Sierra Leone. Because of its mineral wealth, the region suffered devastation during the war – its population was reduced from 600,000 to about 450,000 today. The mines still operate and employ many people in the area, but the region remains devastatingly poor and neglected. Koidu is about 275 miles from the capital city, Freetown, but only half of the road is paved and the journey takes up to ten hours by vehicle.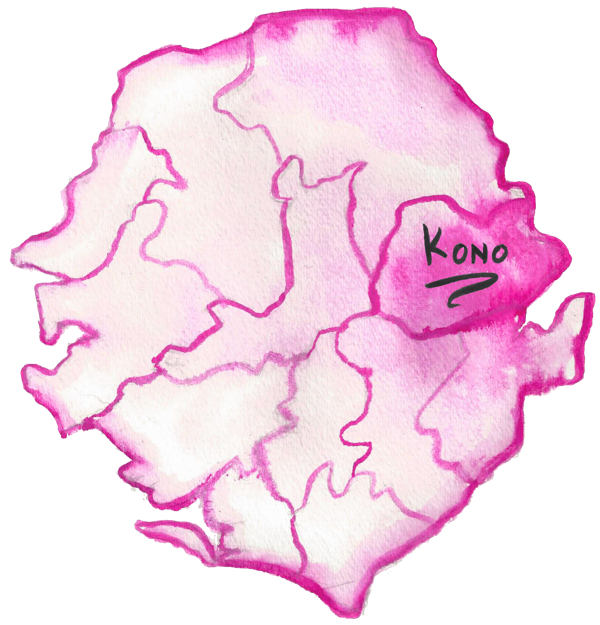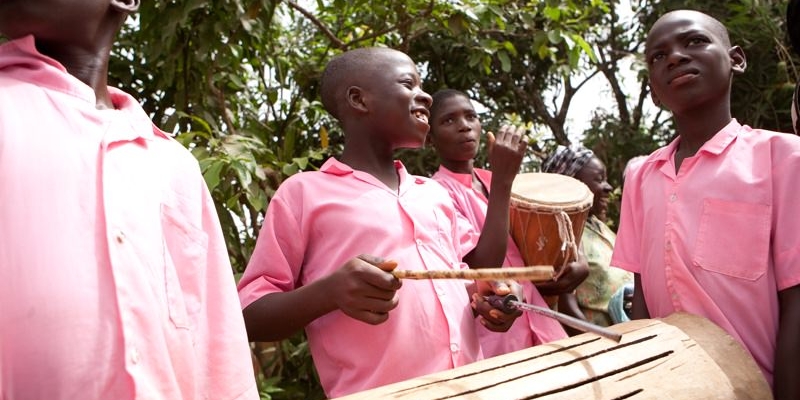 Today, in Sierra Leone, the average individual over the age of 25 has received less than three years of schooling. The typical junior high school classroom is filled with approximately 54 students and, as a result of extreme overcrowding, may implement a "shift system," educating children in two rotations with each group receiving instruction for only one-half of the day. Between Sierra Leone's civil war and the recent Ebola outbreak, the country now confronts an immense shortage of teachers. The Sierra Leonean government will need to increase capacity by 54% to achieve the goal of universal primary school education in the country.
Muddy Lotus Primary School (founded in 2006)
Funded and built the first sustainable primary school in Sierra Leone using the innovative Earthbag building method in partnership with Cal Earth (cal-earth.org).
Provide a free and excellent education for 400 students each year.
Microloans (started in 2009)
Partnered with Salone Microfinance Trust (SMT – salonemicrofinancetrust.org) and secured over $600,000 in funding.
Dispersed over 7,000 loans to recipients who created or expanded businesses to generate income for themselves and their families.
Expanded SMT into the area of Waterloo, creating access to loans for a previously unserved group of clients.
SMT is now one of the leading microfinance institutions in the country with 10 branches, including Kono.
The microloans program has been fully self-sustainable, requiring no funding from external sources.
Imagine-Nation Art Program (started in 2013)
Raised $16,000 and launched the innovative Imaging-Nation Art Program, impacting the creative lives of 400 students at our Muddy Lotus Primary School.
Introduced creative writing, painting, weaving, and drama classes, which broadens students' minds to think outside the box and enter an entirely different world of creation.
Maternal & Child Healthcare
Partnered with the First Lady of Sierra Leone and Wellbody Alliance (wellbodyalliance.org) and secured $175,000 to launch a Maternal and Child Healthcare Program in the Kono District.
Trained traditional birthing attendants, the women who have been attending births for generations, to become Community Healthcare Workers (CHW).
Also trained CHW in peripheral medical skills, including taking blood pressure, administering pregnancy tests, weighing and using a picture-based manual that successfully directs the CHW to usher women and children to hospitals when necessary to provide them with immediate care.
Provided service to more than 50,000 women and children since its inception
Partnered with Operation USA (opusa.org) to send 2 50-ft containers of medical supplies to Sierra Leone in 2013 to be disbursed to our partner health clinics.
Digital Unify Computer Literacy (started in 2009)
Partnered with and funded by the ST Foundation (stfoundation.org), SOSL created the first private sector/NGO partnership to build and manage 8 computer centers throughout Sierra Leone.
Currently provides free computer training to students and community members.
Since its launch in 2009, the SOSL Digital Unify Program has trained over 20,000 individuals in basic computer skills.
Adult Literacy (started in 2009)
Educated over 600 individuals in our adult literacy program.