Sierra Leone's Current Education System
In 2000, The United Nations set a Millennium Development Goal to achieve universal primary education by 2015, to ensure that children everywhere complete a full course of primary schooling.
Sierra Leone is far from reaching this Millennium Development Goal:
Currently, 23% of 6-11 year olds have never attended school, and 1/4 of school age children do not complete primary school. Further, only 49% of students who enter Junior High School, graduate from Junior High School. Beyond that, only 24% of students who enroll in high school will actually complete it**. And finally, those students who do graduate from high school are often unable to secure employment.
In Sierra Leone, schools are often places that unintentionally counsel children out of their creativity, empowerment, and a belief that they are capable of surpassing the status quo in the country.
Average individual over the age of
0
has less than three years of schooling
0
% of 15-24 year olds are illiterate
0
% of the workforce earn less than $2 a day
DUE TO OVERCROWDED CLASSROOMS, AND POOR TEACHER SUPPORT – THE CURRENT EDUCATION SYSTEM IN SIERRA LEONE, ALTHOUGH WELL MEANING IS UNABLE TO SUPPORT INDIVIDUALITY, CREATIVE EXPLORATION AND DISCOVERY.
The vast majority of schools in Sierra Leone rely on a style of teaching that promotes rote memorization and students' ability to retain isolated skills and formulaic responses. The extreme shortage of teachers coupled with a culture of high-stakes testing has created a climate where the role of the teacher is diminished to that of a conduit who transmits the content from the curriculum guide, and copies the practice problems from a textbook onto the chalkboard for students to solve independently.
The Sierra Leonean government notes that they would need to increase capacity by 54% to achieve the goal of universal primary school in the country.
Schooling centers around standardized testing, and students and teachers alike are seldom encouraged to ask critical questions, construct their own knowledge and perspectives, and boldly take risks. Yet, these are key contributors to developing a child who can creatively create the type of transformation that all of Sierra Leone seeks.
VIOLENCE AND PUBLIC SHAMING IS REINFORCED AS MEANS OF CONTROL
As it has been and is still used in many countries, corporal punishment is both legal and widely used in Sierra Leone, and children come to view power as something to be forcefully exerted over others.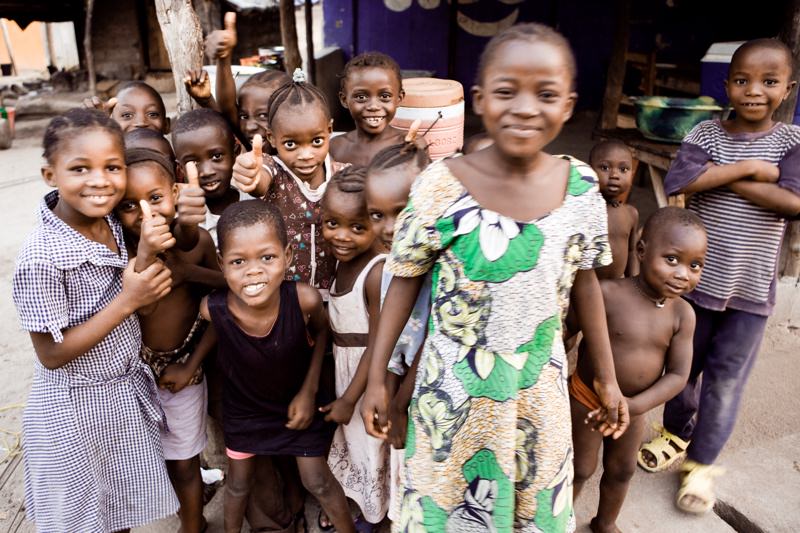 Shine On Sierra Leone believes that inner-development propels outer transformation
Inside Out support sour educators to redefine what it means to be powerful: we are powerful, when we use our words and our actions to positively create a sense of community, shared responsibility, and to motivate growth.
Shine On believes it is essential to redefine what it means to be powerful. We also feel that developing healthy interpersonal relationships requires strengthening one's self- awareness, emotional attunement, and ability to communicate a wide spectrum of feelings and emotions. We know that diversity in perspectives and disagreements can lead to wonderful innovation and growth, and we work with others' to discover how to effectively communicate resistance and negotiate disagreements.
EDUCATION INSPIRES AND MOTIVATES

In Sierra Leone, education ignites a fire that motivates a change.
The people of Sierra Leone have a fierce hunger to take ownership of their individual experiences, the zeal to be the agents who drive positive transformation in their lives, and an ambition to achieve greatness. While these gains have been largely excluded in Sierra Leone's current education system, Inside Out will develop educators who can integrate teaching practices and learning principles to empower students to take ownership and be the agents to transform their lives, and free our children to flirt with greatness every single day.
PROJECT LOTUS MAXIMIZES THE NUMBER OF INDIVIDUALS IMPACTED
BY OUR PROGRAM BY FOCUSING ON SIERRA LEONE'S EDUCATION
SYSTEM
While our holistic approach has universal benefits for individuals who span age groups, industries, and geographies, we believe that Project Lotus can have the farthest reaching influence by focusing on teacher development.
We guide educators in their own inner-transformation, and equip them with the skills to support their students in unlocking their sense of agency, creativity, and healthy interpersonal skills. As we expand the number of educators we develop, we multiple the upcoming population of Sierra Leoneans who grow to be forward-thinking and autonomous , leading fulfilling personal lives, and positively contributing to their local and global communities.
The average primary school classroom in Sierra Leone has 35 students; one teacher influences 35 lives on a daily basis.
• Developing 10 teachers will impact 350 children
• Developing 25 teachers will impact 875 children
• Developing 50 teachers will impact 1,750 children
• Developing 100 teachers will impact 3,500 children
• Developing 1,000 teachers will impact 35,000 children
There are 16,000 teachers in the public schools Sierra Leone. Our initial goal for Project Lotus is to develop all 16,000 teachers as well as private school teachers within the country.
This will positively impact and unleash the powerful potential of over 560,000.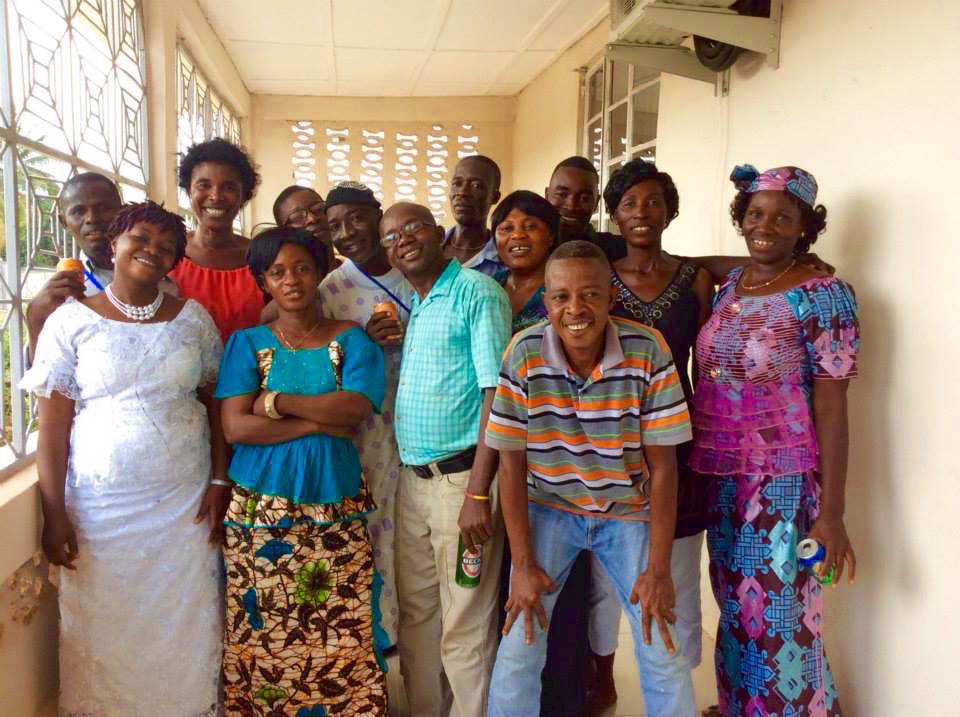 We invest in growing talented leaders within Sierra Leone, who can guide others through their wholistic development and self-actualization.
A teacher who is unable to solve the math problem, 4+8, would be ineffective in teaching algebra to a group of students. In this same vein, a company CEO who judges failure through a fixed mindset and never addresses his or her own mistakes to the team, will have difficulty creating a workplace culture where employees feel safe to ask for help or freely admit errors. This is why our Muddy Lotus educators in Sierra Leone engage in the components of our inner-development curriculum before guiding students in the work. And this is why our team at Shine On will engage in all development activities and investigation prior to introducing program components to our educators. Not only does this support leaders in more effectively guiding others', but it also provides a shared experience that connects all of our members, and fosters healthy discussion and response loops, where we can more effectively grow our program based on the feedback we provide and receive from one another.
SHINE ON WILL EXTEND PROJECT LOTUS ACROSS SIERRA LEONE BY
FOCUSING ON DEVELOPING THE COUNTRY'S EDUCATORS
In order to maximize our impact in Sierra Leone, Shine On will focus on spreading our inner-development program by using the country's education system; this method will enable us to exponentially increase the number of individuals impacted by our approach.