At the onset of the Ebola outbreak, Shine On Sierra Leone dispersed 800 sanitation stations throughout the Bongema village and its surrounding communities, equipped with a clean tap bucket and soap for decontamination protection. Moreover, we engaged in door-to-door dialogue, discussion, and health education. To respond to the rising number of cases in Kono, we Partnered with the Kono District Health Management team to launch and manage a 3-day door to door temperature check using non-contact trace thermometers, as well as supported 33 quarantined homes. The contact tracers were able to effectively screen 2 cases to be taken to the Koidu Government Hospital for testing and observation. Their test results came back negative for Ebola. On December 1st, Shine On Sierra Leone received the news that our 3-day lockdown was successful; Nimikoro Chiefdom, once the epicenter of the Kono area outbreak, reported zero cases. There have been NO cases of Ebola reported in the Nimikoro Chiefdom since this intervention.
In December 2014, in partnership with Dr. Dan Kelly, Infectious Disease Specialist, Shine On Sierra Leone trained and salaried 50 Community Health Care Workers (CHWs) to assist with the Path to End Ebola strategy. CHWs were trained on how to record data and gather information to be reported back to the Response Management Team. The Response Management Team and 10 employed CHWs distributed 20 Home Healthcare Kits (HHK), containing sanitation equipment, protective materials and medicine. In January 2015, after the distribution of 20 kits, we found that hunger and food security was an issue for families undergoing their 21-day quarantine. The Government also became more urgent about ensuring people are taken to holding and treatment centers at the first onset of symptoms in households, meaning that the cache of medicine in these kits was not utilized as much as it we thought it would be.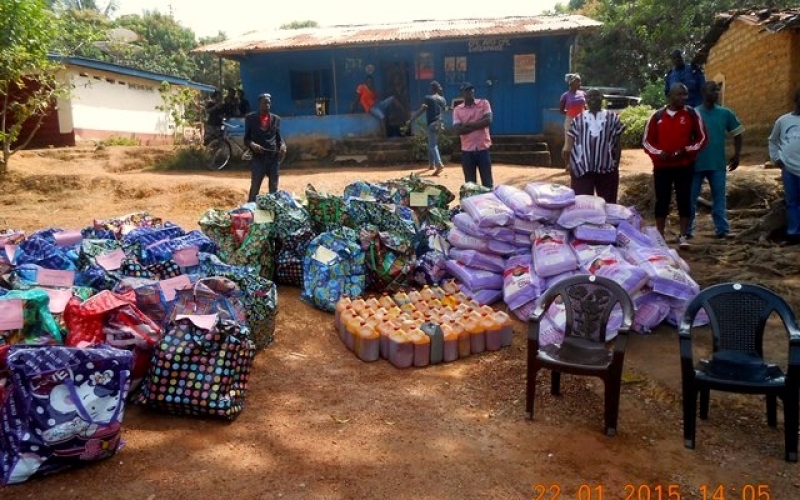 Learning from this experience, we created 2 different kits
In February 2014, Shine On Sierra Leone transitioned back to basics and provided 320 sanitation kits to all homes that were decontaminated during the outbreak to ensure that they will continue to remain virus free. To date, SOSL is thrilled to share that the village of Bongema has remained Ebola free since the onset of Shine On Sierra Leone's Ebola response strategy. Moving forward, Shine On Sierra Leone will continue to stay diligent in our Ebola response and resume building plans for a premiere Secondary school in Kono.
SHINE ON FAMILY SUPPORT PROGRAM
Founded in 2008 by Yeniva Sisay-Sogbeh, EXCEL is developing the next generation of Sierra Leonean leaders and change makers who are not only inspired but compelled to build a new Sierra Leone.
In the wake of the Ebola crisis, EXCEL Sierra Leone has developed programming aimed at bridging the gap for youth affected by Ebola, by supporting their academic development and psychosocial wellbeing. EXCEL is on mission to ensure Ebola does not define the future of our children and youth by investing in their success beyond this circumstance.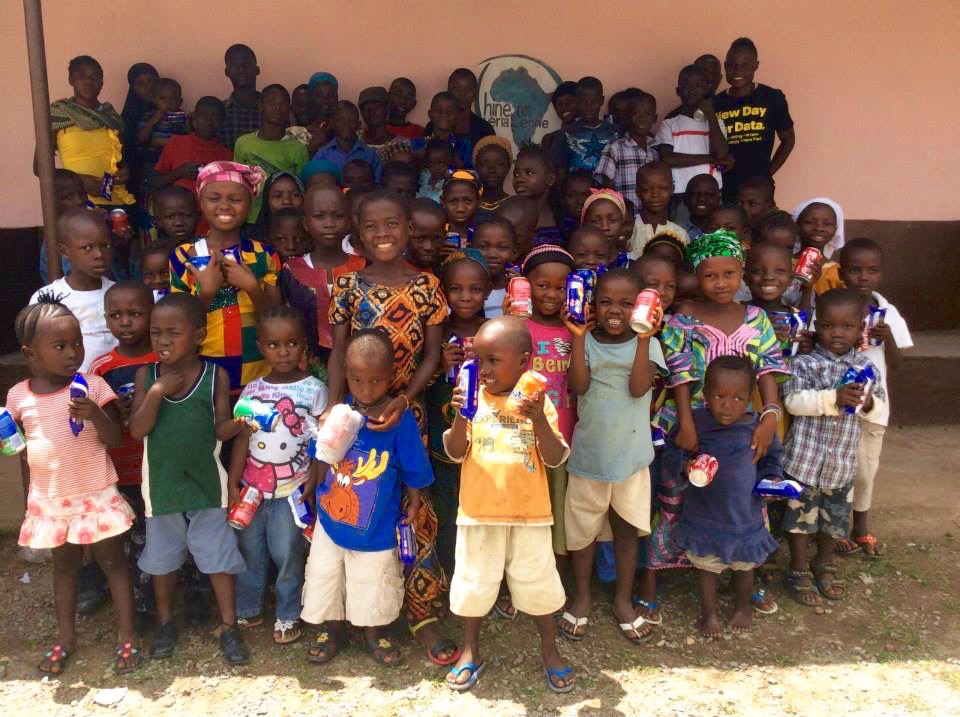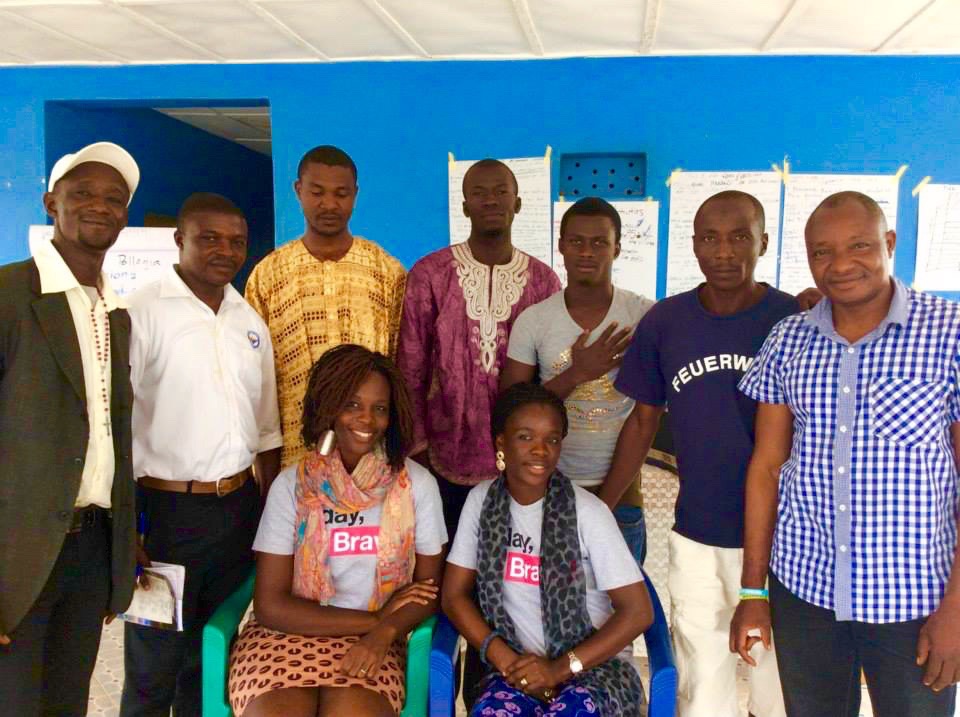 This project aims to address the psychosocial needs of Ebola Virus Disease (EVD) affected communities within one of the most deeply affected chiefdoms in Kono; Nimikoro Chiefdom. A specific emphasis will be placed on affected children, namely Orphans and Vulnerable Children (OVCs), as well as the caretakers of these affected children.
The specific output of this program component will be that discharged patients, OVC and vulnerable families affected by the EVD outbreak in the targeted areas have access to psychosocial support services (PSS). Assumptions here are meant to cover all of those affected and the varied situations OVC will find themselves.
PSS Programming has trained six Social/Community Workers around six key topics that have been identified by the implementing partners for children in the EVD outbreak. These are:
Grief/Trauma
Resilience building
Stigma and discrimination
The changing roles of children and youth as a result of crisis
Reintegration/Future
Control
Today, EXCEL Sierra Leone has developed trainings to address psychosocial needs, resilience building, and self awareness, deeply rooted in art and movement therapy and community mobilization.